"Just to have someone to care and help out is incredible. Makes a great difference in my six grandchildren's lives. Thank-you for all you do."
"Fabulous service to the community."
"Great service, food, and clothing – Don't change a thing."
"I would not have made it. The donation clothing and food help me very much. I thank you with all my heart."
"All the volunteers are very nice and helpful."
"They've been a great help. We truly appreciate them."
"ROC provides a fabulous service to the community."
"The ROC is awesome and always very helpful. I would question many times whether I would have made ends meet without them. Thank you all."
"The people are so good to me and to my family. I love talking to them and they help me and many others and I love the way they treat me."
"They are always super nice to my autistic child and give popsicles in the summer!"
"I was able to recover from homelessness and I worked to buy a camper and a car. I'm gainfully employed now and nearly self-sufficient."
"ROC has always been great to me."
"I just moved here from California and would have gone hungry without your help."
"I feel very welcome here. The workers are very friendly. They help you if you need it. My mother was having a hard time parking her car and a very nice guy helped her."
"I love that I can get a gift at Christmas for a grandbaby! I sometimes need clothes and can get them here. And of course, the food is always needed."
"ROC has really helped with food when times are tough. The staff is always helpful and friendly."
"Just because you are here is the biggest improvement."
"You have been a life saver for us. Thank you all!"
"The kids that I take care of appreciate the food."
"The ROC and everyone here have enabled us to eat many weeks and days in the year. Thank you!"
"I really like coming here. Everyone is so helpful and nice. It's so helpful to keep our bellies full. Thank you! so much!"
"Friendly, helpful, caring people. Quick to answer questions and come up with answers." They do the best they can under the circumstances. Funding can be a problem, grants are difficult to get. Times are hard."
"Has helped me eat food."
"By getting food here I can afford to get meat and other things I couldn't afford if I didn't come here."
"Everyone was very helpful and kind."
"I like how easy it is to come in and go through. I also enjoy how kind everyone is. Thank you so much for everything and God bless you all."
"Thank you for all of your work and friendly people. They never look down on us."
"Just happy it's here to help with food."
"I appreciate the food and people."
"The ROC has been a huge blessing to us! We are so very grateful!"
"Always keeping good produce and good foods in my house."
"All the great people that I meet here."
"It really helps at the end of the month. I used to not have anything in the fridge - and now I do."
"It helps with the end of the month."
"Fresh fruit and veggies!"
Kind words in response to the service ROC provides to members of our community.
YES These Distribution Hours Are Current and Correct!
Thursdays 1:00 pm to 5:00 pm
Saturdays 9:00 am to 12noon
We are receiving your quality donations from 9am to 12noon, Tuesday through Saturday (bang on the roll-up doors for service).
"Lord, when did we see you hungry and feed you, or thirsty and give you something to drink… or needing clothes and clothe you? The king will reply. 'Truly I tell you, whatever you did for the least of these people of mine, you did it for me'"
Matthew 25:37-40
ROC's Mission
It is our calling and honor to serve those in need with love as Jesus asks. Not out of pity, but with respect for their human dignity. And, not just feed their bodies, but by providing for their overall being… body, soul, and spirit.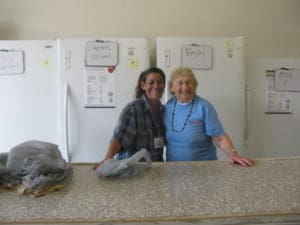 If you want to help we are always seeking volunteers. Volunteers sort, distribute and deliver food.
 Our Goals  include building partnerships in our community to help in the fight against hunger; provide a training site for youth, women and men to regain skills and experience that help them compete in the marketplace for jobs, explore possible business venues to help the ROC become more self sustaining; and continue reaching out to non-English speaking residents in our community that may not be aware of the ROC services and resources.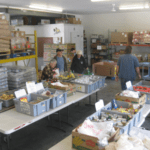 Our Thanks to all the wonderful volunteers, churches, foundations, trusts, The Josephine County Food Bank, UCAN, the Gospel Rescue Mission and other fine companies and citizens of our community for all your support. You are the backbone of our service organization and we could not do this without you!
Our purpose is to fight hunger and feed hope so that no-one in our community goes hungry.

"Whoever has two tunics is to share with him who has none, and whoever has food is to do likewise."
Luke 3:11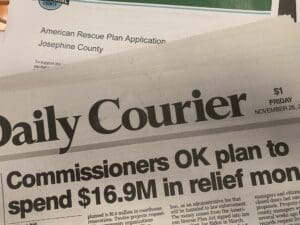 For many years now The ROC Food Pantry has desired to purchase the building that we have operated out of, but has struggled to come up with the funding required to make that happen. This has hampered our efforts at times to raise funds to make significant remodels, since it is challenging to find grantors
Continue reading »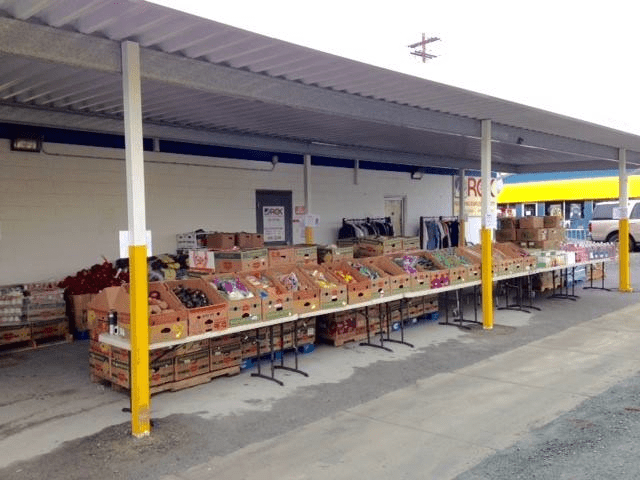 Recipe Corner
So, you now have food from our food pantry, are you looking for recipe ideas?
Be sure to check out our
Recipe Corner
.