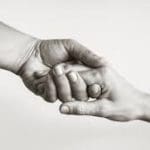 We serve over 5200 people each month
40% are children
28% of those children are under the age of 11
40% of adults are either retired or disabled
5% (additional) are full time caregivers
52% of households have at least 1 member working full time
58% report medical / hospital debt (medical bankruptcy = hunger)
78% of the households live under the Federal Poverty Level. Over 50 % of the households receive Food Stamps, but 2/3 of the households receiving Food Stamps run out within the first two weeks of the month.
The Hunger Factors Assessment (2015) shows that the majority of households only access pantries 1-3 times per year however the majority of our clients come to us on a weekly basis.
Our funding base has not increased to meet the demands. Our numbers are rising but the donations are not. We are always seeking grants and other sources of revenue to support the food needs in our community.
Who can help?
Anyone! There are a variety of ways to help. Donations of money, food and time are some of the most tangible ways. We have over 30 volunteers working over 700 hours a month. Click on our donations tab to see how and when you can help.
If you want to help we are always seeking volunteers, volunteers sort, distribute and deliver food.