1⁄2 cup low-fat plain yogurt
3 Tablespoons nonfat or 1% milk
1 Tablespoon honey
2 teaspoons mustard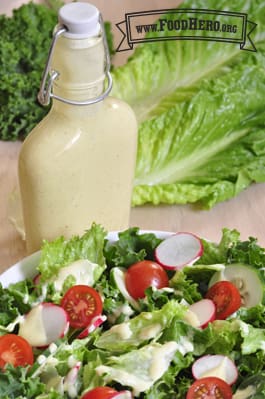 1. Combine all ingredients in a small bowl and stir until smooth. Cover and chill for 30 minutes before serving.
2. Refrigerate leftovers within 2 hours.
— For a stronger flavor, add an extra 1 to 2 teaspoons mustard.
— This recipe works with all types of mustard!
— Honey is not recommended for children under 1 year old.
Recipe and images are © of https://foodhero.org/, used with permission.